2022 Junior Umpire Development Program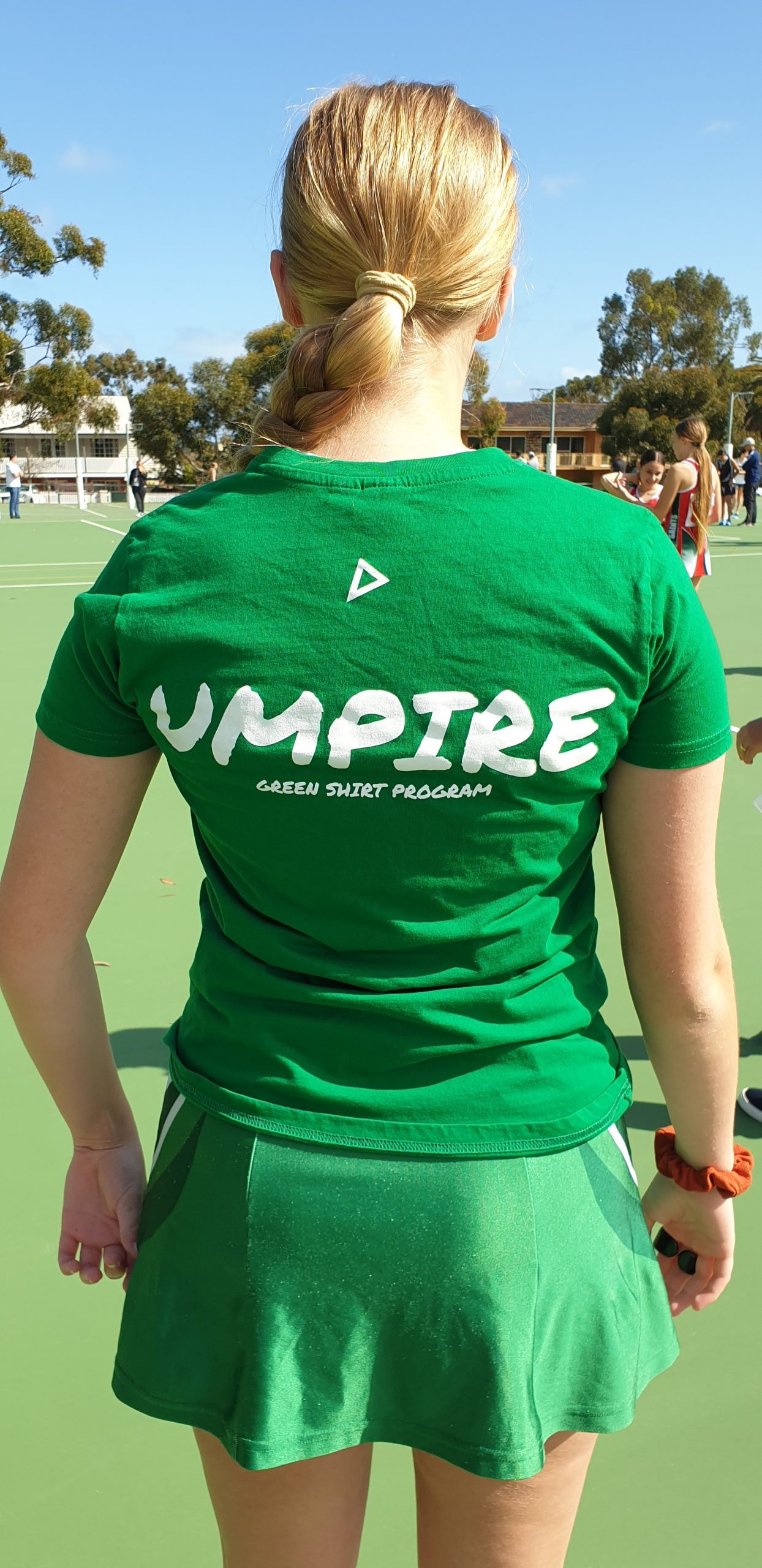 The aim of the Junior Umpire Development program is to:
Promote & encourage young people in the field of umpiring
Have a consistency in the technical & practical applications of Umpiring
Provide a solid, large base of Junior Umpires;
Prerequisites
ALL PARTICIPANTS MUST BE AFFILIATED WITH FREMANTLE NETBALL ASSOCIATION (Inc.)
Minimum age is turning 14 in 2022
Completed the online Rules of  Netball Theory Exam
The exam is available via this link: Rules of Netball Theory Exam
How to become involved:
attend and umpire at least one trial in 2021 of both the Phase 1 & Phase 2 FNA Rep. team trials (dates for next program TBC).
from these trials selected umpires will be invited to the Phase 3 trials in February 2022 to vie for a position in the 2022 Junior Umpire Program.
Trial Information:
All trials will be held at Fremantle Netball Association and will cost $15 to attend, payable on the first night. Umpires will be supervised during selection trials and umpire in a non-threatening environment.
Registrations for the 2022 Program: will open at the end of the 2021 winter season
Registration form for Junior Umpiring Development Program
Closing Date for Registrations: Tuesday 5 October 2021
TRIAL DETAILS: (trial times are subject to change but are expected to be approx. 6:00pm – 8:15pm)
Phase 1 Trial Dates:
October: Monday 11th, Thursday 14th, Monday 18th, Thursday 21st
Phase 2 Trial Dates:
November: Monday 1st, Thursday 4th, Monday 8th, Thursday 11th
For more information please contact: umpiring@fremantlenetball.com.au
CONGRATULATIONS TO OUR 2021 JUDP SQUAD
Congratulations to the successful umpires on their selection to this years JUDP.  We had a good number of athletes trial throughout the three phases and would like to thank you all those who participated during each of the FNA Rep Team Phases.
We will have another opportunity at the end of this season for those keen on being involved in the JUDP in 2022.
Attadale Netball Club
Summer Fairhead
Ruby Ryan
Bicton Netball Club
Dalmatinac Netball Club
Molly Cruickshank
Alice Mudie
Sofia Puizina
Joss Stewart
Imogen Vidal
Freo Fury Netball Club 
Melville Lakers Netball Club
Ella MacDonald
Ritisha Singh
Palmyra Rebels Netball Club
Lilli Hardwick
Chloe Savage
Ava Watters
Rossmoyne Netball Club
Taryn Davidson
Kaitlin Gale
Kaitlyn James
Arina Levkovskaya
St Christopher's Netball Club
Ella Bradshaw
Holly Bridge
Ruby Evans
Emma McKell
Nina Tavani
Tingara Netball Club
Scarlett Barnes
Sienna Foriglio
Chloe Glass
Willetton Netball Club
Winthrop Netball Club
Emily Boudville
Grace Ellison
Ruthie Ong